Roller Hockey Trolley Backpack For Skates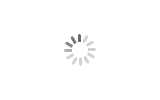 Roller Hockey Trolley Backpack For Skates
- Carry as a backpack or pull as a rolling bag with wheels. The best of both options for any skater.
- Backpack features padded adjustable shoulder straps for easy carrying.
- Wheeled Roller Bag features a telescopic pull handle and easy roll premium wheels.
- Backpack straps can be hidden inside the back pocket when pulling
- Hard bottom is foldable for easily packed and stored.
- Reinforced rubberized bottom with raised feet to elevate bag from wet floors to keep the bottom of your bag dry.
Roller Hockey Trolley Backpack For Skates
- Size: 45*44*30CM
- Material: 600D/PVC polyester
- Divided compartment for skates; One oversized center compartment for clothes, gear, helmet and equipment; one external pocket for small accessories.
- Ajustable padded shoulder straps and telescoping handle
- Reinforced waterproof bottom
- Foldable hard boarding bottom