Waterproof Durable Bicycle Frame Bag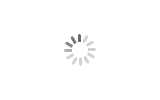 Waterproof Durable Bicycle Frame Bag
- Bicycle Frame Bag ​Has Been a Perfect Addition Kit as It Comfortably Holds All Essentials (Tools, Repair Kit, Money Etc.)
- The bicycle is made of water-proof material which is able to Withstand Wet And Rainy Conditions.
- More Easy to Install & Quick Release: bicycle phone bag holder Better stability even on a bumpy or rocky road. With 2 Velcro fasteners, the frame bag is very easy to install and adjust at any angle. It can be attached to the bicycle handlebars, to both ends of the upper frame, under the rear saddle or to the inclined tube.Don't worry about it moving or tilting.
Waterproof Durable Bicycle Frame Bag
- Size: 26*12*13CM
- Material: durable/waterproof polyester
- Upper transparent pocket for make visible the paper maps or the emergency number
- A zipper pocket inside for your smartphone
- Rigid plastic board inside the whole bag for keeping shape and protecting your items, and the board is removable for make the case foldable, easy to pack and store
- 2 Velcro fasteners
-Size/Color/Logo are available as per your request