Shock Resistant Shot Gun Shoulder Bag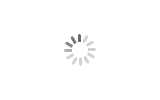 Shock Resistant Shot Gun Shoulder Bag
Safely and gently, the hunting or sports rifle can be accommodated and transported.
Top quality soft case made from polyester material protects your sports gear during transport.
The attached lock fulfills safety requirements according to gun laws.
Shock Resistant Shot Gun Shoulder Bag
- Size: 122*25*5CM
- Material: durable polyester
- Inner lining made of antistatic material prevents the guns from getting dirty.
- Soft stretch fixing straps with Velcro fastener secure the rifle in the lining.
- Fit cut on the lining prevents the rifle from slipping.
- Carrying strap system enables comfortable carrying on the back.
- External pocket for small items.