Multi Pocket Durable Professional Tool Backpack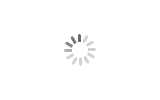 Multi Pocket Durable Professional Tool Backpack
- Space Capacity: The tool backpack has multi-function pockets keep your tools organized. Different size pockets are suitable for different tools.Tool storage bags, we are professional.
- Super Durable: The tool bag is made of 600DPVC polyester fabrics. The heavy-duty backpack material is tear-resistant and durable, providing 360-degree protection for your tools.
- Product Features: in the main compartment with big opening, tools are clear at a glance and quick access. The fixed feet at the bottom of the backpack keep the backpack upright in any environment, reduce the friction caused by the tool backpack and the ground, and increase its service life.
- Comfortable: The shoulder strap and the back of the backpack are padded to give you the most comfortable carrying experience after work.
- Use: It is suitable for electricians, construction workers and any other technical workers.
Multi Pocket Durable Professional Tool Backpack
- Material: durable/waterproof 600D/PVC

- Large capactity and multi pockets for easy organizing and quick access to stored tools and accessories such as drills, extensions cords, pliers, screwdrivers, wrench sets, drill bits, testers and much more
- Double zipper open wide for easy loading and unloading
- Adjustalbe shoulder straps become perfect length, enable it to fit snugly on your shoulder
- Padding back and shoulder straps, chest-button for easy backing and pressure relief.
- Base pad feet for reduced abrasion and wear resistance