Multi Functional Outdoor Baseball Backpack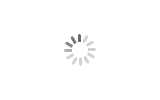 Multi Functional Outdoor Baseball Backpack
1. Roomy main zipped compartment can hold a baseball helmet, batting gloves, a baseball cap, a catching glove, and more.
2. Separate shoe compartment perfectly keep your baseball cleats isolated from your other gear, ventilation to keep the stink out. Shoe compartment also can be hiden by zip when you don't need it, then reduce the size of whole bag.
3. Bags also feature two integrated fence hooks for hanging the backpack in the dugout.
4. Two side pockets for a baseball bat and a water bottle (or 2 baseball bats); zipped front pocket and mesh pocket for smaller items like keys, phone, etc.
5. Adjustable padded shoulder straps and padded backpack ensure comfort.
Multi Functional Outdoor Baseball Backpack
1. Baseball backpack for storing and carrying baseball gear to and from the field; made of high-quality polyester for reliable strength.
2. Size: 31*53*23cm
3. Main compartment, separated vented shoe compartment, bats and water pockets, front pocket, mesh pocket can hold all your baseball gear. Adjustable velcro loops on each side of the bag for up to 2 bat storage.
4. Heavy-duty zipper , Backpack base made of leather for durablity and water resistant.